Our Cause
Captain Christopher Scott Cash, Sr.
2 October 1967 – 24 June 2004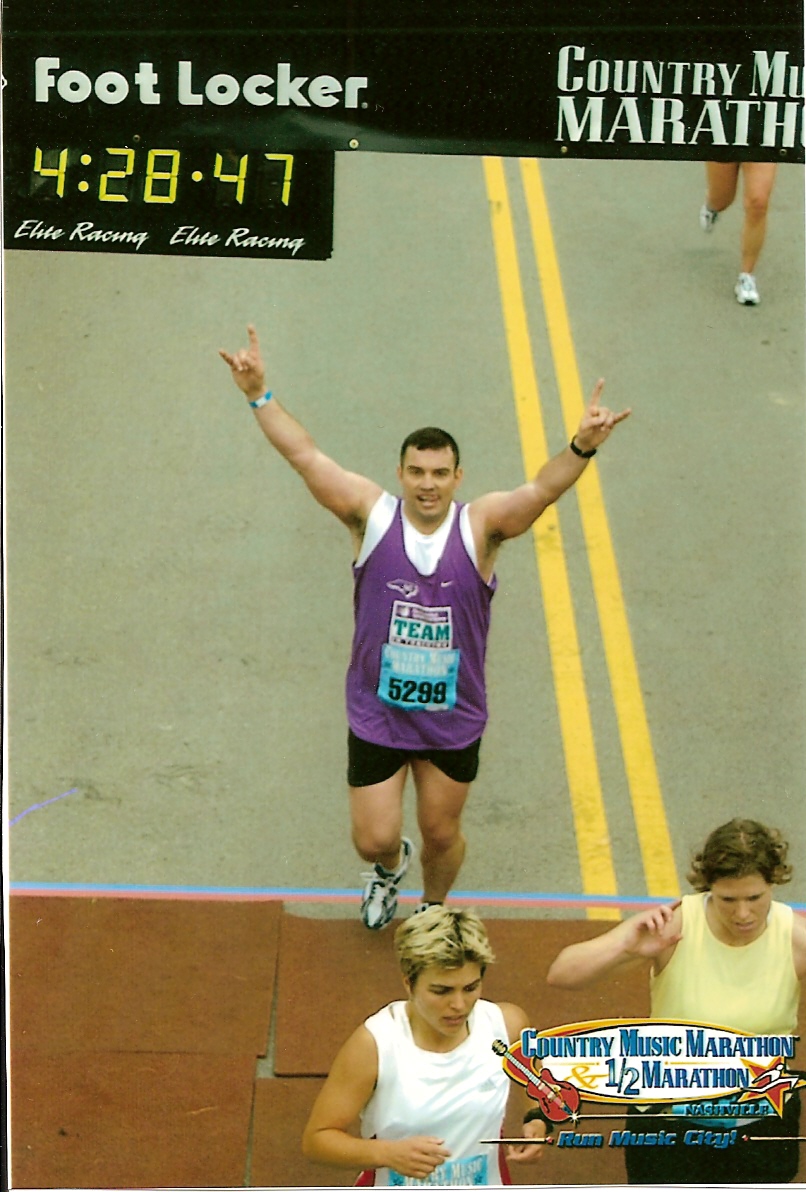 The Captain Christopher S. Cash Memorial Foundation was created in memory of, and to celebrate, a man that committed his life to helping others – his family, his friends, his co-workers, his community, and his country. His memory remains present in the hearts and minds of those he touched and inspired with his care and generosity.
To honor his memory, we strive to carry on his legacy of helping others!
Captain Christopher Scott Cash Sr. was born on October 2, 1967 in Rhode Island. He later moved to Maine where he graduated from Old Orchard Beach High School in 1985.
As a child, Chris developed a love for running and living a healthy lifestyle that carried on throughout his life. When he graduated from high school, he was the finest all-round male runner to ever graduate from Old Orchard Beach. Throughout his high school career, he was consistently a winner in races from the 100 Meter to the 2 Mile. Tireless, hard work made Chris a champion in the hurdles, and at the time of his graduation, he held or shared four school, four field, and one league record. Recognized as a leader, Chris became captain of the school's Cross Country Team in its years of highest success, and his participation in both Track & Cross Country made both of the programs infamous throughout the state of Maine. In 1984, Chris competed in the 400 meter hurdles earning him a spot in the semi-finals at the Jr. Olympics held in Baton Rouge, Louisiana. After high school graduation, Chris enlisted in the United States Army in 1986, eventually earning a rank of Captain. He enjoyed a career that incorporated his love for country, helping others, and being physically active.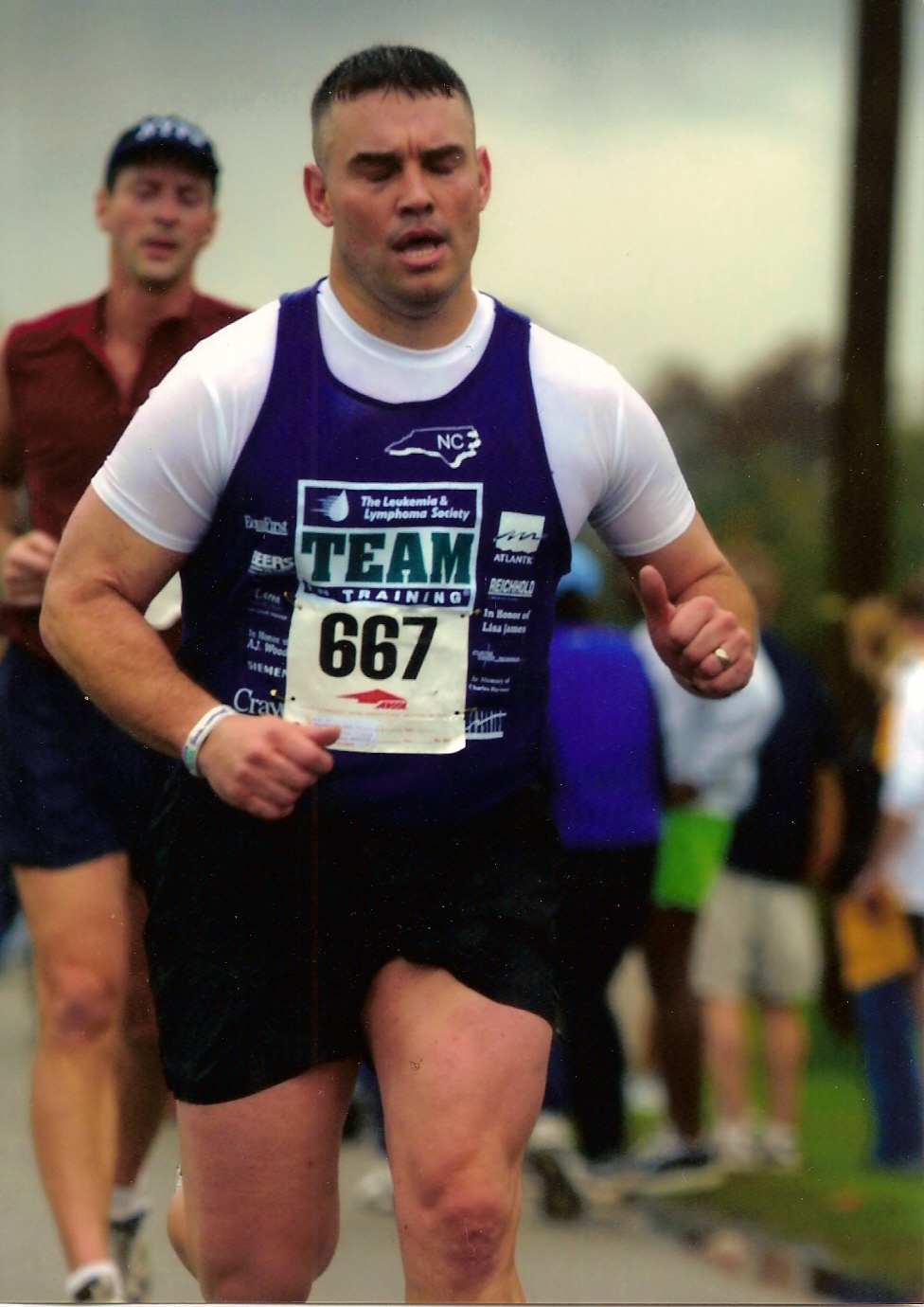 In 1993, Captain Cash graduated cum laude from North Carolina Wesleyan College with a Bachelor's Degree in Physical Education. As a dedicated student, he was chosen to receive both the North Carolina Mary Morrow Scholarship, and the first annual Don Scalf Scholarship which was created to honor Wesleyan's retired athletics director and coach. After earning his undergraduate degree in 1993, he was commissioned as a Second Lieutenant in the North Carolina National Guard and began teaching Physical Education, as well as coaching soccer and basketball at Parrott Academy in Kinston, North Carolina.
Captain Cash continued his education earning a second Bachelor's Degree in Exercise and Sports Science in 1996, followed with a Masters Degree in Health Education in 2002, both from East Carolina University. During this time, he worked at Pulse Athletic Club and later at ViQuest Wellness Center helping others achieve their personal health and fitness goals. After his death, the College of Health and Human Performance at East Carolina University honored him with the title of Outstanding Alumnus.
Captain Cash was an active-duty Soldier from 1986-1990, when he joined the North Carolina National Guard. While representing the 30th Infantry Brigade in 1991, Captain Cash was nominated for Outstanding Guardsman of the Year. In September of 1999, after natural disaster Hurricane Floyd, he served as an essential leader with the 119th helping to restore his local community of Eastern North Carolina. Then in October 2003, he was mobilized in support of Operation Iraqi Freedom as the Commander of Company A, 1st Battalion, 120th Infantry Regiment, 30th Enhanced Separate Infantry Brigade headquartered in Jacksonville, North Carolina. As a Company Commander he led three platoons, and his soldiers provided support and protection to Iraqi citizens.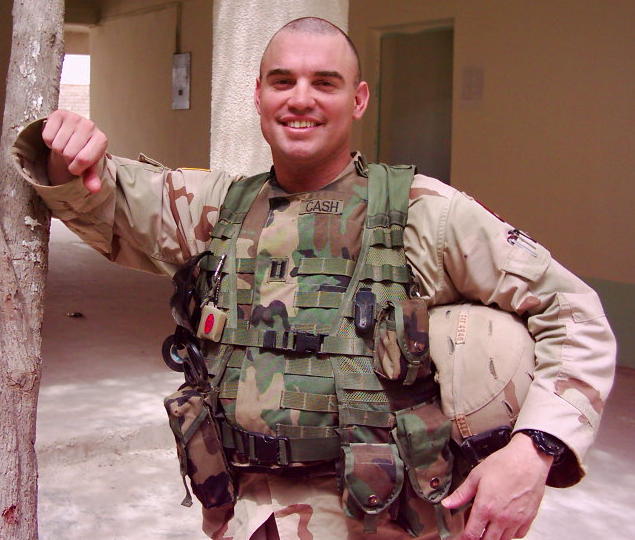 During a pre-dawn patrol of a main supply route, in Baqubah, Iraq on 24 June 2004, Iraqi insurgents ambushed Captain Cash's 3rd platoon. After a fierce fight, 3rd platoon was ordered back to their Forward Operating Base Warhorse. Captain Cash then personally led his 1st platoon on a mission to secure two critical bridges in the center of the city. This mission led the Soldiers through the same site where his 3rd platoon was just ambushed. While traveling to the bridges, 1st platoon was engaged by insurgents. Focused on the safety of his men before his own, he ordered them to take cover. Captain Cash was mortally wounded by a machine gunner on top of a nearby building.
Captain Cash was a well-respected and admired officer of the North Carolina National Guard that took his role in the Army very seriously. He loved his Soldiers, his family, and his country and always put them before his own needs. Captain Christopher S. Cash Sr. gave the ultimate price to serve our country and to protect his Soldiers. He was honored to serve in Iraq because he knew that he was bettering the lives of the Iraqi people. He touched the lives of all that he met and they will forever be blessed by knowing him.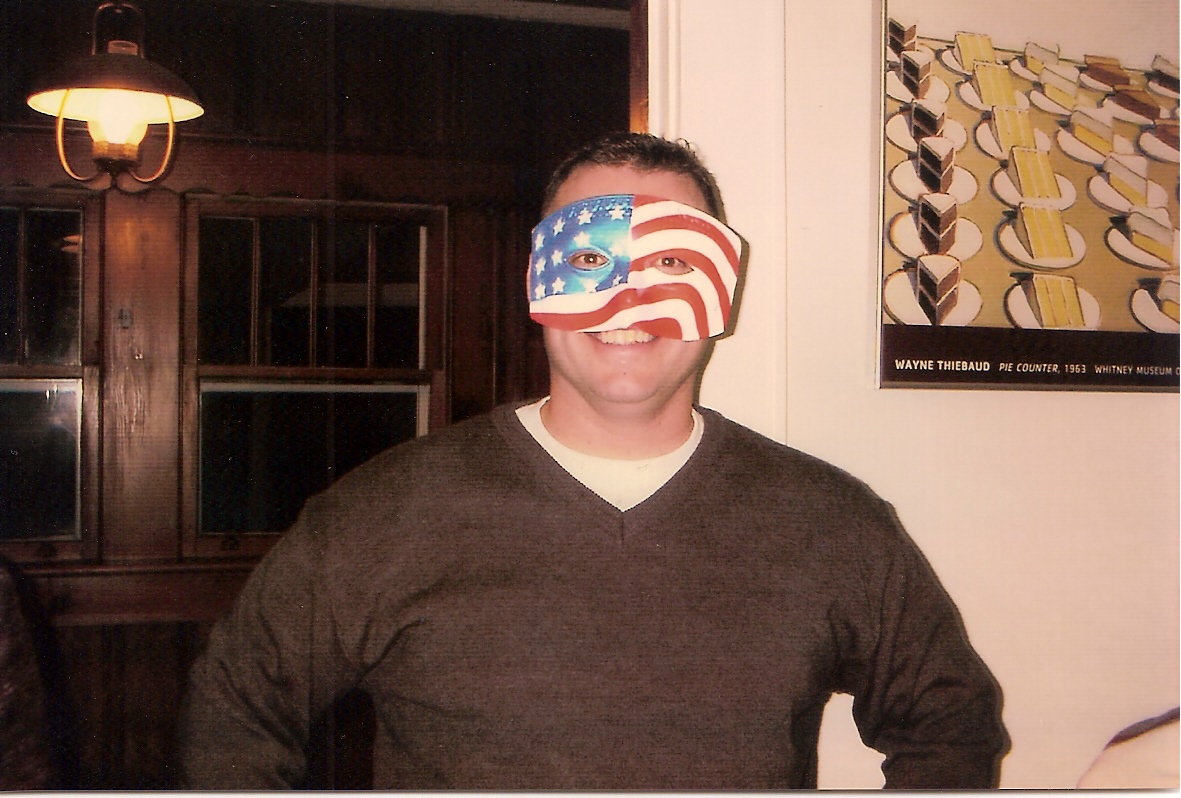 Coupled with Chris' passion for running and a healthy lifestyle was his love for the spirit of giving, especially during the Christmas season. His family and friends speak fondly of these passions that were developed at an early age, and remark how his child-like approach to the holiday never left him, even in adulthood. In 2002, Chris began running to help others and joined Team in Training by running marathons and raising money for cancer research. When he signed up to run a marathon, Chris was assigned the name of a person who was currently fighting cancer. Chris wore a bracelet with their name reminding him every step of the way that this honored hero was fighting a much harder run than he had to endure during those 26.2 miles.
The Reindeer Dash for Cash was born because of Captain Cash's love for running and his desire to help others. He had a passion for living a healthy lifestyle and motivating others to attain the same. We found it fitting to honor his memory each December and carry out his legacy of generosity during his favorite time of year.
---
During his military career, Captain Cash was awarded the following medals:
The Army Achievement Medal - 1987, 325th Airborne Infantry Regiment
The Good Conduct Medal – 1989
The North Carolina National Guard Commendation Medal – 1991, Selected to represent 30th Infantry Brigade for Outstanding Guardsman of the Year
The Army Achievement Medal – 1991, Selected as Outstanding Guardsman of the Year
The Army Achievement Medal – 1991, 119th Infantry NCNG
The Army Commendation Medal – 1991, Selected as Brigade Soldier of the Year
The Army Achievement Medal – 1992, 119th Junior Leader Tactical Training
The Expert Infantryman Badge – 1996
The North Carolina National Guard Commendation Medal – 1998, Annual Training
The North Carolina National Guard Achievement Medal – 1999, Hurricane Floyd
The Army Commendation Medal – 2001, Annual Training
The Army Commendation Medal – 2003, Winning the Top Gun Award
The Meritorious Service Medal - 2004
The Combat Infantryman Badge - 2004
The Bronze Star Medal – 2004, Operation Iraqi Freedom
Purple Heart - 2004
---
Military Education:
Basic Training – 1986 (Fort Benning, GA)
Airborne School – 1986 (Fort Benning, GA)
Ranger School – 1988 (Fort Benning, GA)
Air Assault School – 1991 (Arkansas, NCNG)
Advanced Individual Training: Infantry (11B) – 1986 (Fort Benning, GA)
Infantry Officer Advance Course – 1993 (Fort Benning, GA)
Officer Candidate School – 1995 (Fort Bragg, NC)
Bradley Fighting Vehicle: New Equipment Transition Training – 1997 (Camp Shelby, MS)
Infantry Captains Career Course - 2002 (Fort Benning, GA)
---
Posthumous Honors:
Fitness Center named after him at FOB Warhorse in Baqubah, Iraq, where he was stationed at time of death.
Playground named after him at Nathanael Greene Elementary School in Pawtucket, Rhode Island where he attended elementary school.
PEACE Garden erected in his honor at ViQuest Center in Greenville North Carolina, where he worked as a civilian. The garden contains a pole with an inscription bearing the words "May Peace Prevail On Earth" in Japanese, Spanish, Arabic, and English.
Battleship Half Marathon dedicated to him in November 2004 in Wilmington, North Carolina.
Memorial Garden erected in Pawtucket, Rhode Island.
Named Outstanding Alumnus at College of Health & Human Performance at East Carolina University in Greenville, North Carolina.
36 trees planted as a living monument in his memory by Jane Christiansen, one of Chris's old professors, in Gallatin National Forest near Yellowstone National Park.
The American Legion Post 525 in Fayetteville, North Carolina named after him.
His hometown of Winterville adopted a Resolution Honoring his Life and Memory.
Inducted into the Officer Candidate School Hall of Fame at Fort Bragg, North Carolina.
Armed Forces Reserve Center named after him in Winterville, North Carolina.
Endowed scholarship established at NC Wesleyan College, one of his alma maters, in Rocky Mount, North Carolina.
Lights of Love, in Greenville North Carolina, honored him in 2005 by collecting gifts for the scholarship at NC Wesleyan College.
Track Field named after him at Old Orchard Beach High School, where he graduated high school in Maine.
HHC 105th EN GP staffed a Memorial Water Point in Iraq in his memory.
The Greenville Theatre Project donated proceeds from the play Gracelancd & Asleep on the Wind to the Cash Foundation.
---
His name is included on many memorials around the United States but notably at:
Jacksonville National Guard Armory, where he was the Company Commander,
Wilmington National Guard Armory headquarters in Wilmington, NC,
The Garden of Heroes at the Rhode Island State House in Rhode Island.
---
"During my tenure as a Track & Field Coach, Chris was the finest male all-round runner I ever coached. He was a Captain of both the High School Cross-Country and Track & Field teams; excelling in both; eventually becoming a Maine State Champion for the Track Team. But, more than that he was a very fine person and family man. All of us in Old Orchard Beach were very proud of Chris in how he overcame many obstacles to become a leader and officer for the U.S. Army. Chris was a gentleman, hard working, and compassionate in all of his endeavors. He was one of the best athletes I ever coached and a good friend whom I'll never forget."
Coach Mark Snow
Old Orchard Beach, Maine
"Chris Cash was somebody who was proud of his family and friends. The last time I was with Chris in Iraq in 2004, we were discussing the mission I had just finished when he changed the subject to his sons and wife, Dawn. A smile came over his face as he began to describe to me how proud he was of his two sons and Dawn. I was unmarried at the time with no children and was simply impressed with the depth of feeling he had as he described his family to me. Now that I have kids and a loving wife, I know for sure how good a father and husband Chris was in addition to being a very skillful soldier and patriot. His winning smile and competitive spirit are still ever present in this race and the scholarships that are presented each year in his name."
Wes Morrison
Lieutenant Colonel, NC Army National Guard
"He was the running buddy that made you laugh even after 14 miles with 6 left to go. He was a motivating force within the 4 hour marathoners with a sense of humor. Allowing complaints and at times joining in, only to help us refocus to finish strong. During the years I trained alongside him, there were hours of discussions. During those conversations, I learned that what he loved most was his family, his country, and helping others."
Amber Vance

"Chris Cash"…hmmm Let's just think about that name again "Captain Chris Cash". Looking back through the years, I am still flooded with a mix of emotions when I hear or think about him. Initially, it's always a smile with an emotion of optimism. That's right. It could never be sadness first because at least around me regardless of the stressors of life or the beat down of a killer workout, this mentor, trainer, and yes friend would always be smiling. Sure, we had serious conversations too but you always left Chris a better person than when you approached him. He was that kind of trainer who knew what to do to motivate you and bring you to the next level. He knew when to push you when you needed it but he also knew when you simply needed his presence. At one point in our lives we were both single parents and talked often about our children. It was times like these when I knew that his compassion was real. It wasn't just something he did when he was paid but something that was part of him. He believed in the goodness of people and cared about his kids more than his own life. He wanted everyone to be all that they could be. It is for these reasons, I know in my heart he would be supporting the cause that Dawn Cash-Salau has started. He gave so much to others and now in this special way we can give back to him and all that he stood for."
Tim Garriss